Morocco is a land of the exotic, with several enigmatic but appealing things to offer the discerning eye. Moroccan rugs for example, are one of the most sought after design accessories in the world. They are widely used around the world to jazz up, otherwise mundane interiors. Gorgeous but tough, these are the ideal home décor items for anyone who appreciates the mystical qualities of the Middle East. Here's more.
Moroccan rugs have been woven for many centuries by the skilled weavers of the country. The art of making Moroccan rugs has been handed down over generations and still retains the unique features of the original weaving style. It's not just home décor the people of this region; it's a part of their national identity. They are also considered to be the perfect gifts to people you wish to honor or consider special.
There are various types of Moroccan rugs available today. You can opt for tribal or Berber Rugs – made by people from the tribe itself. These are typically made of hand dyed wool and may be bright or faded in color. Given that they are made by hand, every rug is different and with its very own colors, designs and patterns. Authentic Berber rugs are typically very expensive.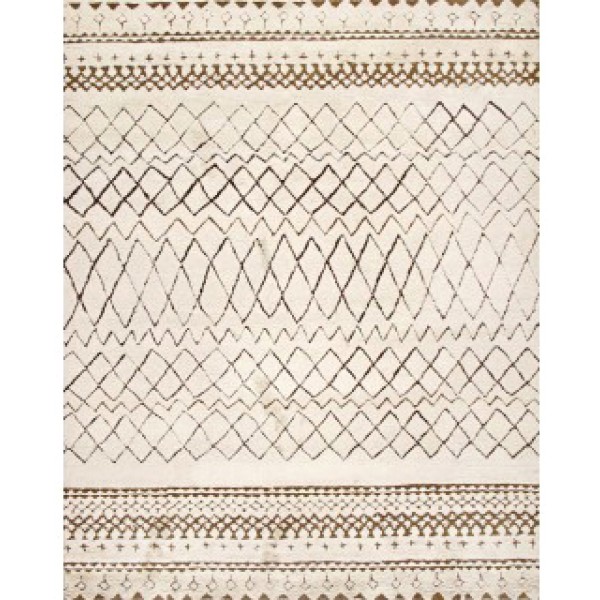 Another very pricy rug from Morocco is none other than the Fez carpet. They are extremely delicate and are characterized by intricate handiwork in elegant patterns. They are also densely knotted. For a cheaper alternative, you can try looking for Kilims or Hanbels. These rugs are made of wool or silk or a combination of both. They are flat weave and light weight and the designs are generally in shades of red, green, blue, white and mauve. Typically, the price of an individual rug will depend on factors such as the knotting intricacies, designs, patterns, sizes and colors used.
Moroccan rugs don't necessarily have to be used with Moroccan décor exclusively – it can compliment most interior décor styles equally well. They are exotic and stylish and can make any space seem livelier and romantic. Rectilinear Moroccan rugs are a visually striking and are typically made of organic and hand woven wool. They can be placed on the floor, or even hung on walls.
However, it's not easy to find rugs that are truly of high quality and value for money. The price though, may serve as an indicator. A cheap Moroccan rug may not be authentic. Even though higher priced, you should ideally look for rugs that are made of wool with bright colors and at least 120 knots square inch of weave. You can check for the same by turning the carpet over and looking underneath. Variations in knots will indicate handmade weaving as opposed to those done by machines in factories.